Highlights
Yash Dashgupta and Nusrat Jahan, the most talked about couple in Tollywood, are going to board the plane in that celebration.
After a long time, Nusrat posted a picture with Yash on the wall of Nostagram
It is understood with the clothes that they are in a fun mood
This time the digital desk: Corona was terrified, Omicron sat across the end of the year. But does that mean there will be no celebration at the end of the year? How is that! This time, Yash Dashgupta and Nusrat Jahan, the most talked about couple in Tollywood, are going to board the plane in that celebration. After a long time, Nusrat posted a picture with Yash on his Instagram wall. It is seen that they are wearing pullovers by twining. Although the designer of this pullover is one, the design is different. The color of Nusrat's pullover is green and the color of glory is blue. Black pocket in front, three bears printed on it. Those who have 'Toy' written on them again. It is understood with the clothes that they are in a fun mood.

Mimi surprised Anindya in the middle of the night
Nusrat Jahan shared a photo of the two of them and wrote in the caption, 'But is this the same airport look? Yash also shared a picture of himself on his Instagram story. Posting a selfie, Yash (Yash Dasgupta) wrote, 'Vacay Time'!

I will announce to break the record by holding the hand of 'Tony'
Seeing this picture of Jashrat couple, many people have brought up the issue of their 4 month old son Ishan. Who is taking Yash Nusrat son with him on this trip at the end of the year? That question is on the minds of their fans now. However, Nusrat and Yash did not say anything openly about where they are going. Although Ishan is a little older now. Naturally now his mamma papa can go for a walk without him. However, when Ishaan was two months old, he left his younger brother Ishaan at home for work and went to Kashmir.

Raj Chakraborty infected with chicken pox
Recently, Yash Dasgupta was a guest on the show in Nusrat. The teaser of that interview has already come to the fore. Nusrat calls Yash 'My Only Choice'. Expressing his love for Yash Dasgupta in his own show, Nusrat said, 'I have fallen in love with you. And that was my wish. The rest is history '. The equation of Nusrat-Yash relationship and the controversy surrounding it was all over the world of Ekush Salta entertainment. Actress Nusrat Jahan left Nikhil Jain's house at the end of 20's. Then came the news of pregnant Nusrat. The news spread like wildfire in different quarters. Nusrat continues to be constantly debated and questioned. However, the actress has never given any explanation on her own. Finally, on August 26, Nusrat gave birth to a son.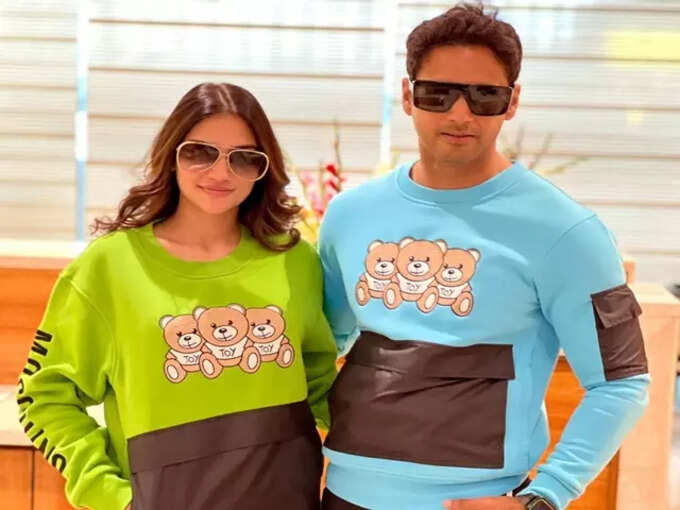 Photo courtesy Instagram
.
Many Thanks To The following Website For This Valuable Content.
Content Source Here