All eyes were fixed on actor Idris Elba and his wife Sabrina Dhowre Elba after they appeared in and hosted the GQ Men of The Year Awards 2021. Sabrina dazzled in an outfit, which another celebrity wore on the night. 
English actor Idris Elba is known for starring in many hit movies, including Marvel's "Thor" and "Avengers" movie series. The actor has received multiple honors and recognition for his acting talent, charisma, and personality. 
The actor is married to Sabrina Dhowre Elba, a Somali-Canadian model and social media personality born on July 16, 1989. The couple tied the knot on April 26, 2019, two years after they started dating. 
The couple enjoys spending time together and has been pictured several times on outings. Recently, they attended and hosted the GQ Men of The Year Awards 2021 on Wednesday, September 1.
Idris and Sabrina looked lovely on the night in their gorgeous outfits. The star actor wore a classy black suit, shirt, and tie, which he paired with smart black shoes. 
Sabrina wore a stunning black leopard print dress embellished with a sizzling side slit. She matched the body-fitting off-the-shoulder outfit with evening gloves and accessorized with a diamond bracelet and rings.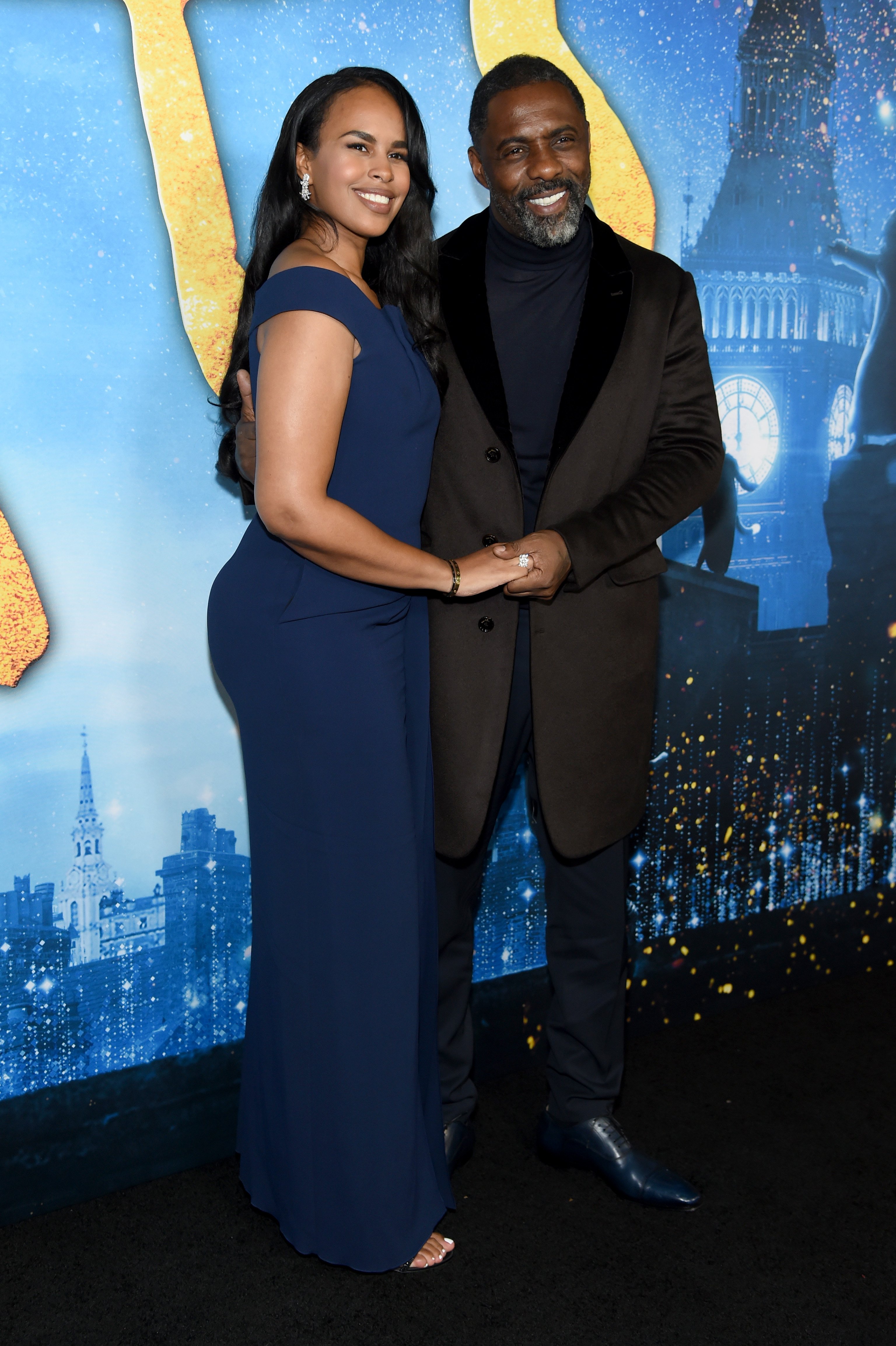 She completed her look with black strappy heels and rocked raven locks, which she styled into a bun. Sabrina's makeup was glamorous and enhanced her flawless beauty. 
She shared pictures of herself and her husband in an Instagram post she made on Thursday. The first picture, a black-and-white snap, showed Idris holding his wife and leading her to the venue while she smiled. 
The second photo showed the couple walking the event's red carpet at Tate Modern, while the third picture showed them posing for photographs. Sabrina captioned the post "🤯." 
At the event, it was discovered that Sabrina had suffered an awkward fashion faux-pas as she was wearing the same dress as singer Anne-Marie, who also looked incredible in the same black leopard print dress.
Sabrina also revealed the secret to their happy marriage.
Sabrina did not allow the coincidence to affect her in any way. On the contrary, she remained confident throughout the event, which happened to be the first time she was on hosting duties. 
She shared more pictures of herself and her husband, showing more details of her lovely dress, which costs $2000 on MyTheresa.com. In the caption to the post, she wrote: 
"We did it babe! Hosted my first award show, was nervous as hell, made a few mistakes, wore the same outfit as someone but in the end I loved every minute of it!"
Sabrina further said she would do anything with her husband and thanked him for helping her dream big. She also thanked the event's organizers for trusting them with it. 
Idris and Sabrina's love shone through the night, giving a glimpse of their happy marriage, which the latter spoke about when she appeared on E!'s "Just the Sip podcast."
She revealed they met at a jazz bar. Sabrina was grooving, vibing, and singing. Idris then caught the eye of her friend, who was celebrating her birthday. 
Sabrina approached the actor looking to play a wingman, but the tables turned when he made advances at her. They talked all night and the next day and became inseparable afterward. 
Sabrina also revealed the secret to their happy marriage, saying they get along so well and their values are connected. She also shared that they have similar interests and comedy sense.
Last year, the couple contracted COVID-19 and had mild symptoms of the virus. However, the experience turned their lives around as they learned many lessons. 
Afterward, they launched a $40million fund to help those in rural areas struggling with the disease. Idris and Sabrina also took up roles as U.N. Goodwill Ambassadors, joining forces with the UN International Fund for Agricultural Development to launch the fund.
Many Thanks To The Following Website For This Valuable Content.
Content Source Here